Creation in the 21st Century with David Rives
Join David Rives (host) as he welcomes Dr. Russell Humphreys to discuss evidences concerning the age of the earth, in this episode titled: "It's A Young World, After All!"
If you watched the program and want semi-related material, Just click the photo and links below to go to our store.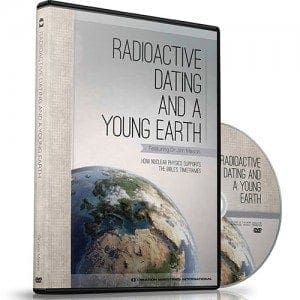 CLICK HERE to check out "Radioactive Dating & A Young Earth – How Nuclear Physics Supports the Bible's Timeframes" DVD in the Creation Superstore
Is radiometric dating really proof that the earth is billions of years old as evolutionists claim? What about the evidence from radioactive decay that the earth is actually only about 6,000 years old—just as the chronologies in the Bible indicate?
Visit David Rives Ministries Homepage for more information.
"LIKE" the Creation in the 21st Century Facebook page.
The following two tabs change content below.

With a unique combination of creation science and Biblical astronomy, David has built a solid case for our Creator and Savior, Jesus Christ–and the world is taking notice. Host of the weekly TV show "Creation in the 21st Century" on TBN, and author of the book "Wonders Without Number".
davidrives.com

Latest posts by David Rives (see all)