Creation in the 21st Century with David Rives
Join David Rives as he welcomes guest Mike Snavely to this episode, where they discover interesting things about spiders! They're not really what you think – or are they?! Some hunt and pounce, relying on eyesight and speed. Some are cleverly disguised or camouflaged. Others simply sit and wait. Many build traps, a common one being an orb web. Any structure a spider builds is a marvel of engineering and instinct!
If you watched the program and want related material, we have an awesome DVD series that covers the same material discussed on the TBN Show. Just click the photo and links below to go to our store.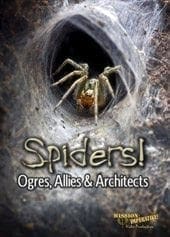 CLICK HERE to check out Spiders DVD in the Creation Superstore
Spiders! They're not really what you think – or are they?! Join Mike Snavely of Mission Imperative for a guided safari into the world of spiders, a realm you have likely not seen before. Come along – if you dare!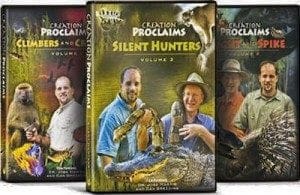 CLICK HERE to check out Creation Proclaims 3 DVD series in the Creation Superstore
Learn About Some of the Amazing Creatures of Creation! This 3 DVD Series about God's creatures continues in the tradition of the "Incredible Creatures" series. It's great for the entire family! Join Dr. Jobe Martin and Dan "The Animal Man" Breeding on a wild animal adventure in this Creation Proclaims series. You'll come face-to-face with some of the world's most fascinating creatures— they are ferocious, mysterious, at times hilarious, and always miraculous creations of God.
Visit David Rives Ministries Homepage for more information.
"LIKE" the Creation in the 21st Century Facebook page.
The following two tabs change content below.

With a unique combination of creation science and Biblical astronomy, David has built a solid case for our Creator and Savior, Jesus Christ–and the world is taking notice. Host of the weekly TV show "Creation in the 21st Century" on TBN, and author of the book "Wonders Without Number".
davidrives.com

Latest posts by David Rives (see all)