[Originally published as Dr. Fauci, Americans Believe Science, but They Don't Believe Many Scientists (For Very Good Reasons).]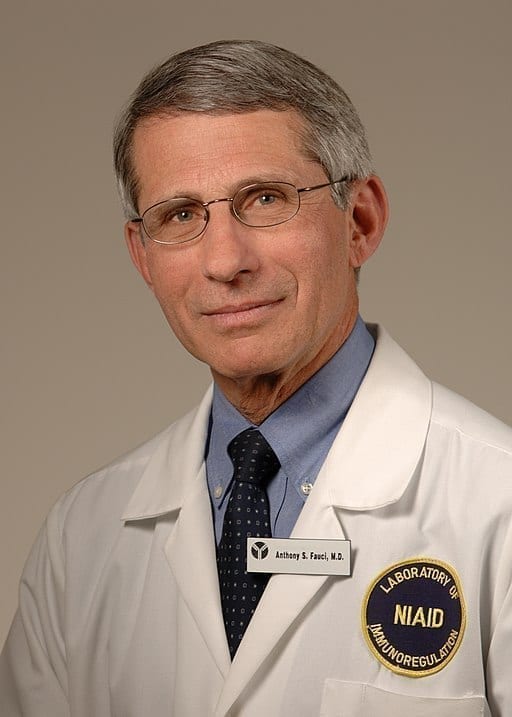 Dr. Anthony S. Fauci, director of the National Institute of Allergy and Infectious Diseases and one of the lead members of the White House Coronavirus Task Force was recently on the US Department of Health and Human Services' podcast, which is called "The Learning Curve." It exists so people can hear from experts in the department, learning what those experts are doing and what they think you should know. Obviously, Dr. Fauci was on to discuss the COVID-19 pandemic.
While some of what he said on the podcast was valuable, he made one statement that shows he is completely out of touch with most people in the United States:
One of the problems we face in the United States is that unfortunately, there is a combination of an anti-science bias that people are — for reasons that sometimes are, you know, inconceivable and not understandable — they just don't believe science and they don't believe authority…
Now, of course, you can always find people who don't believe science for a variety of reasons. In my experience, however, they are few and far between. The majority of people in the United States hold science in very high regard. For example, Scientific American recently conducted a poll that found 90% of the people they surveyed wanted science to have a significant influence on society. An additional 7% wanted science to have some influence, which leaves a mere 3% that wanted science to have no influence at all. This is consistent with what I see around the nation. Most people believe science, some are skeptical, and very few think it has no value.
If people in the United States believe science, why does Dr. Fauci think they don't? Because he is confusing science with scientists. As a scientist myself, let me put this very bluntly: In general, you can trust science. However, you cannot trust many scientists. Why do I say this? The Scientific American article linked above gives one reason: Many scientists have values that conflict with the majority of people in the United States, and those values affect how they interpret the science they know. For example, when a scientist doesn't recognize that this world is a product of design, he or she will be led to all sorts of false conclusions. When the scientist communicates those false conclusions as if they are absolute fact, many reasonable people end up distrusting him or her.
But the Scientific American article linked above misses the more important reason people don't trust scientists. It's because scientists regularly make statements that they claim are absolutely true, but eventually, those statements are shown to be false. I highlighted a recent example a year ago. Visitors to Glacier National Park were told that computer models indicated the glaciers they are admiring will be gone by 2020. Well, it's 2020, and the glaciers are still at the park. So what did the scientists do? Did they admit to their mistake? No. They quietly removed the signs, hoping the mistake would go unnoticed. In this day and age, however, such things rarely do.
The nonsense about the glaciers isn't an isolated example. Time and time again, scientists make pronouncements and even take action based on ideas that they claim are absolutely true, but end up being utterly false. It was thought for a long time that the human appendix was a useless remnant of evolution. This silly notion was believed by surgeons, so many would remove the appendix from a patient having abdominal surgery, even if the appendix was entirely healthy. We now know that the appendix is an important lymphatic organ, and people without an appendix are more likely to have difficulty recovering from certain intestinal diseases. Tonsils are another example. It was once common practice to remove inflamed tonsils rather than treat the inflammation with medicine, because tonsils were supposed to be a leftover vestige of evolution. People who were unfortunate enough to be treated by someone who believed such nonsense (me, for example) are much more likely to suffer from respiratory, allergic, and infectious diseases. The fact that scientists routinely make definitive statements which are later shown to be wrong is so well-known that it is the subject of comedy routines.
In the end, scientists have themselves to blame when it comes to people not believing their pronouncements. They have betrayed the public trust too many times, because they have forgotten that by its very nature, science is tentative. Thus, it cannot be used to make grand pronouncements of absolute truth. Scientists have to realize that they are not priests. They are people who have expertise, but that expertise is based on a method of inquiry which routinely produces false conclusions. Rather than making grand pronouncements about the "truth," they should show people the evidence and explain how they interpret the evidence. If they don't communicate science that way, the public has no choice but to distrust them.