When it comes to Darwinian evolution, "virtually every scientist in the world believes the theory to be true." That is the claim made in the very popular PBS documentary series, "Evolution," which originally aired in 2001. The statement is a powerful one. But is it true?
Apparently, not.
The same year PBS aired their "Evolution" series, the Discovery Institute issued a challenge to the claim by drafting a statement and compiling a list of scientists who signed their names in affirmation. According to the Discovery Institute this was accomplished by "taking out an ad in the New York Review of Books and elsewhere showcasing over 100 scientists who were willing to publicly express their scientific skepticism of Neo-Darwinism." The statement is known as "A Scientific Dissent from Darwinism" and simply reads:
"We are skeptical of claims for the ability of random mutation and natural selection to account for the complexity of life. Careful examination of the evidence for Darwinian theory should be encouraged."
The list, which according to the site was last updated in 2016, now boasts the names of over 900 scientists along with their doctoral degrees and position at the time of signing.
Who can sign the list? The FAQ page provides the qualifications, "Signatories of the Scientific Dissent From Darwinism must either hold a Ph.D. in a scientific field such as biology, chemistry, mathematics, engineering, computer science, or one of the other natural sciences; or they must hold an M.D. and serve as a professor of medicine."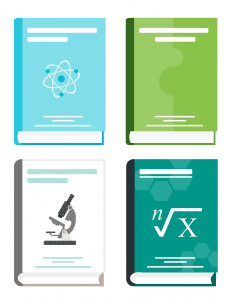 According to a 2006 article by Evolution News (the list included over 500 signatures at that point), biologists are "the largest single scientific discipline represented on the list" and adds, "signers hold doctorates in biological sciences, physics, chemistry, mathematics, medicine, computer science, and related disciplines. Many are professors or researchers at major universities and research institutions such as MIT, The Smithsonian, Cambridge University, UCLA, UC Berkley, Princeton, the University of Pennsylvania, the Ohio State University, the University of Georgia, and the University of Washington."
Prominent signatories include:
Philip Skell: "an American chemist, emeritus Evan Pugh Professor at Pennsylvania State University" and "member of the United States National Academy of Sciences." He was also involved in the "early work on the production of Penicillin." Skell  is "sometimes called the 'father of carbene chemistry,' is widely known for the 'Skell Rule,'…which predicts the most probable pathway through which certain chemical compounds will be formed…"
Lyle Jensen: "Fellow of the American Association for the Advancement of Science… a biochemist and pioneer in the field of x-ray crystallography…" Additionally, Jensen was, "recognized by the American Crystallographic Association in 1983 with the Fankuchen Memorial Award in X-Ray Crystallography, and again honored in 2000 with the Martin J. Buerger Award."
Stanley Stalthe: "Ph.D. Zoology, 1963, Colombia University. Professor Emeritus Brooklyn College of the City University of New York. Visiting Scientist in Biological Sciences, Binghamton University Associate Researcher of the Center of the Philosophy of Nature and Science Studies of the University of Copenhagen." As a side note, Salthe is also an atheist. Therefore, he is certainly not biased by religious persuasion.
Richard von Sterberg: "…evolutionary biologist with interests in the relation between genes and morphological homologies, and the nature of genomic 'information'." He holds "a Ph.D. in Biology (Molecular Evolution) from Florida International University and a Ph.D. in Systems Science (Theoretical Biology) from Binghamton University." From 2001-2007 he was a "staff scientist at the National Center for Biotechnology Information" and "a Research Associate at the Smithsonian's National Museum of Natural History." He has "published referred articles in such journals as Genetica, Evolutionary Theory, The Journal of Comparative Biology, Crustacean Research, Journal of Natural History, Journal of Morphology, Journal of Biological Systems, and the Annals of the New York Academy of Sciences."
James M. Tour: "…an American synthetic organic chemist, specializing in nanotechnology…the T.T. and W.F. Chao Professor of Chemistry, Professor of Materials Science and NanoEngineering, and Professor of Computer Science at Rice University in Houston, Texas." Additionally, "Tour has over 640 research publications and over 120 patents…total citations over 77,000." He "was inducted into the National Academy of Inventors in 2015…named among 'The 50 Most Influential Scientists in the World Today' by TheBestSchools.org in 2014…named 'Scientist of the Year' by R & D Magazine in 2013…won the ACS Nano Lectureship Award from the American Chemical Society in 2012…was ranked one of the top 10 chemists in the world over the past decade by Thompson Reuters in 2009. That year, he was also made a fellow of the American Association for the Advancement of Science."
900+ scientists is no inconsequential number. But, we really have no way to know how many truly dissent due to the serious career consequences a scientist may face from adding his/her name to this public list. Likely, the dissenting voices constitute a much greater portion. Tour discusses these repercussions on the Evolution/Creation page of his website:
"…some scientists, though generally fine people, seek to justify themselves for attacks upon others, so they use that statement as a self-justification for their attacks. Some proponents of Darwinism exclude the signers of the Dissent statement from societies of academic achievement, regardless of the fact that by objective standards, some signers of the Dissent statement have achieved scientific successes that have eclipsed their detractor's achievements many times over…I used to believe that my outward confession of skepticism regarding evolution was also of little consequence to my career as a scientist. Specifically, in the past, I wrote that my standing as a scientist was 'based primarily upon my scholarly peer-reviewed publications.' Thirty years ago, that was the case. I no longer believe that…I have seen a saddening progression at several institutions- which is further testament to the disheartening collateral damage resulting from lawsuits. I have witnessed unfair treatment upon scientists that do not accept macroevolutionary arguments and for their having signed the Dissent statement regarding the examination of Darwinian theory. I never thought science would have evolved like this."
In fact, this is the council Tour provides his graduate students:
"If you disagree with theories of evolution, keep it to yourselves if you value your careers, unless you're one of those champions for proclamation; I know that that fire exists in some, so be ready for lead-ridden limbs. But if the scientific community has taken these shots at senior faculty, it will not be comfortable for the young non-conformist."
Great pains are undoubtedly taken to quash dissent and promote a false consensus. However, those who dare to disagree can rest knowing that skepticism of Neo-Darwinian evolution theory isn't such a lonely place after all. The company is quite impressive.