Vaccine manufacturers are in a race to see who can get a COVID-19 vaccine to market first. Of course there are a multiplicity of factors that come into play regarding an individual's decision to consent to a receive a vaccine against this new virus or to opt out. But for those of us who are convicted advocates for the sanctity of life, a central consideration will be which of these candidates rely on the support of the abortion industry. This moral/ethical issue is the sole focus of this 2 part article series. It is my goal that after reading you'll be equipped to evaluate vaccine candidates on that moral/ethical basis, and become a vocal and effective advocate for change.
The fierce debate regarding the moral and ethical implications of the vaccine industry's historical reliance upon the abortion industry certainly isn't new. It is true that in years past scarce knowledge of the unholy industrial associations may have reduced the debate to a dormancy comparable to smoldering coals. But in more recent years renewed public awareness has stoked those coals to a blazing fire. As Rev. Dr. Gifford Grobien, the associate professor of systematic theology at Concordia Theological Seminary, writes in his recent article for The Federalist, "Recent efforts to develop a vaccine for COVID-19 have again raised the question of the ethics of using fetal cell lines."
Rev. Dr. Grobien isn't the only one who has been spurred to publicly address this monumental pro-life concern. This Catholic news release declares:
Four bishop chairmen of committees for the U.S. Conference of Catholic Bishops (USCCB) have urged Dr. Stephen M. Hahn, Commissioner of the U.S. Food and Drug Administration (FDA), to ensure that vaccines for the Coronavirus Disease of 2019 (COVID-19) are developed ethically and are free from any connection to the exploitation of abortion.
Far from being "anti-vaccine," these leaders explain in their official correspondence:
It is critically important that Americans have access to a vaccine that is produced ethically: no American should be forced to choose between being vaccinated against this potentially deadly virus and violating his or her conscience. Fortunately, there is no need to use ethically problematic cell lines to produce a COVID vaccine, or any vaccine, as other cell lines or processes that do not involve cells from abortions are available and are regularly being used to produce other vaccines.
Notable signatories of this document, spanning leaders of many healthcare, bio-ethics, and pro-life organizations include: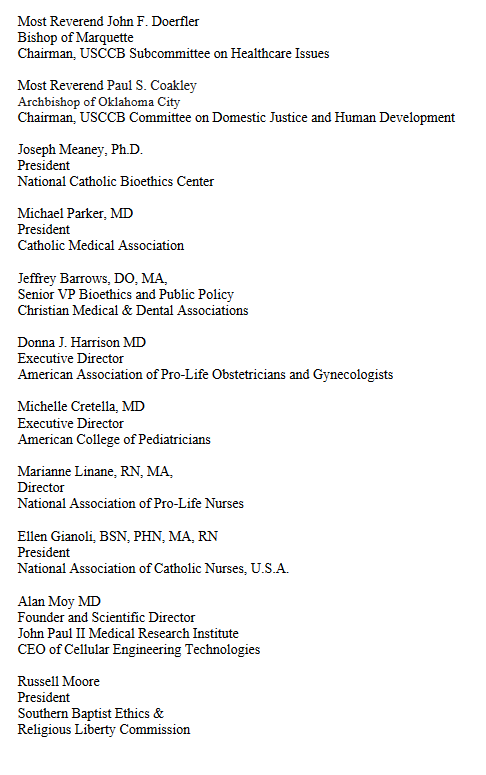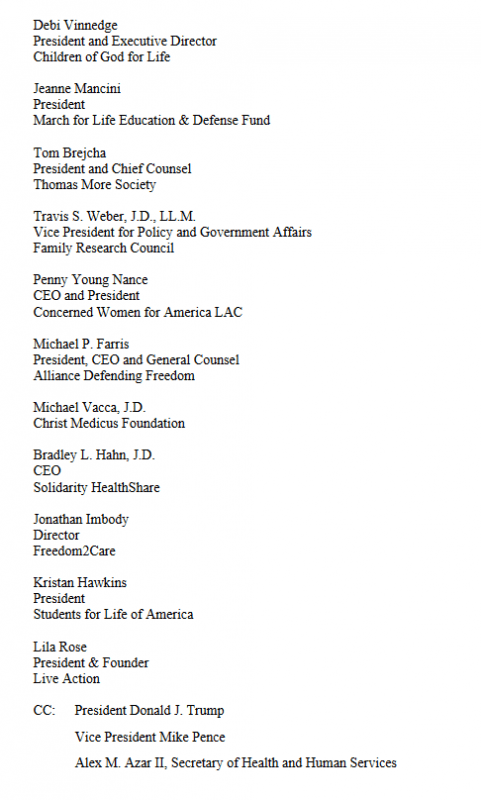 Yet even as the voices above speak out against the use of aborted babies in biologics, an opposing chorus is demanding that the Trump administration lift restrictions on using fetal tissue in the search for treatments and vaccines for COVID-19. The Hill cites a letter composed by House Democrats:
Because of your restrictions, NIH is unable to utilize human fetal tissue to develop animal models of COVID-19 that can test potential vaccines and treatments to decelerate or even end this global health crisis. This inaction may ultimately put Americans further at risk of death or disease from COVID-19.
The same source notes:
At least one scientist at an NIH laboratory has been unable to pursue research for a potential coronavirus treatment due to the ban on fetal tissue…" And, "A Montana facility has been prevented from conducting experiments using mice that can be transplanted with human fetal tissue that develops into lungs, which could then be infected with coronaviruses.
A similar letter demanding a lift on the ban was drafted and signed by the following:
The Cell Lines
The aborted fetal cells utilized in some COVID-19 vaccine candidates appear to originate from one of two cell lines- HEK 293 or PER.C6. (It should be noted that these are not the same cell lines that some of the existing vaccines on our current CDC vaccine schedule use.) The identity and origin of these cells lines is documented in the publicly available transcript of a meeting held May 16, 2001, by the U.S. FDA Center for Biologics Evaluation and Research, Vaccines and Related Biological Products Advisory Committee. Beginning on p. 77, Dr. Alex van der Eb describes the development of these two cell lines for the "manufacture of defective adenovirus vaccines."  He explains:
Both cell lines were made in my lab, and also the cells, the starting material, was prepared by myself at the University of Leiden. The 293 cell was made by Frank Graham in 1973 from human embryonic kidney cells that were made from fetal tissue one year ago by myself one year before that, so that was in 19– probably 1972, whereas the PER.C6 cell was made by Ron Bout and Fritz Fallaux in 1995 from an embryonic retina cultures that were made from fetal tissue by me ten years before that, in 1985.
On the source of the fetal kidney cells for HEK 293, Dr. van der Eb continues:
The kidney of the fetus was, with an unknown family history, was obtained in 1972 probably. The precise date is not known anymore. The fetus, as far as I can remember was completely normal. Nothing was wrong. The reasons for the abortion were unknown to me. I probably knew it at the time, but it all got lost, all this information.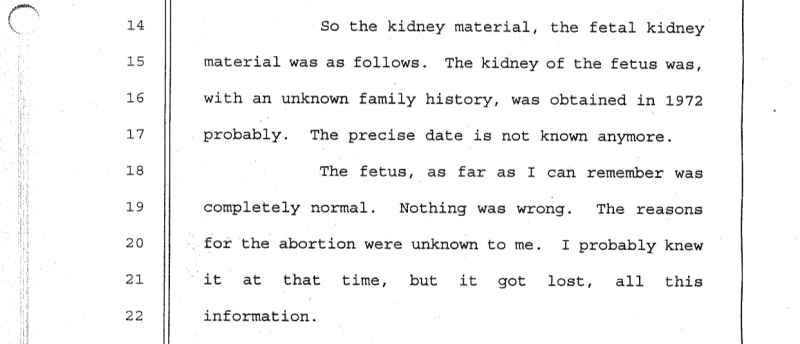 On the source of the embryonic retina cells for PER.C6, he states:
So I isolated retina from a fetus, from a healthy fetus as far as could be seen, of 18 weeks old. There was nothing special with a family history or the pregnancy was completely normal up to the 18 weeks, and it turned out to be a socially indicated abortus, abortus provocatus, and that was simply because the woman wanted to get rid of the fetus.
On this sobering note, I'll conclude Part 1. In the final part of this series, we'll consider some COVID-19 vaccine candidates in light of the facts above, and discuss a call to action.
[Editor's not: There are varying and passionate views regarding this topic. Dr. Rob Carter has also written his thoughts on the topic of aborted fecal cells being used in vaccines HERE. As always, the views expressed on this site reflect the individual author's opinion.]