Overview – A Brief Testimony
It was going to open this article with a brief discussion of my professional experience with 'Green Building Design' and environmental science to establish  credibility in this field by discussing my years of experience as a LEED Professional (LEED BD+C)1, a member of ASHRAE2, and an expert in environmental design and control3.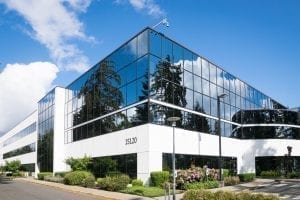 Then, I took the focus off myself and my profession and went into prayer.
The Lord reminded me of what the Apostle Paul said to the Church at Corinth in 1 Cororinthians 2:4-7. In particular, the two phrases that stand out are:
"my speech and my preaching was not with enticing words of man's wisdom" (1 Cor. 2:4), and
"That your faith should not stand in the wisdom of men, but in the power of God" (1 Cor. 2:5).
Therefore, while I have found in both my experience and research that 'anthropogenic' climate change is about as scientifically probable as a single person reversing the spin of the earth by running around it in the opposite direction, I will be obedient to the Word of God by examining the position biblically.
Together, we will also discover why, according to God's Word, the issue of 'climate change'4 should not be a matter of concern or debate for the follower of Christ.
A Word about God's Word on Global Climate
Every believer in Christ should recognize in any situation, regardless of the size or scope, that God is in control.
The Bible clearly explains that "by him were all things created" and "by him all things consist" (Col. 1:16-17). Therefore, He is not only the Creator of the world in which we live, He is also the one who maintains it as well. In light of this, it would be quite presumptuous (and more than a little arrogant) to claim that mankind in his daily activities could alter the course of that which God Himself has set under His Own control.
God's Promise and Global Climate
The first time we see a paradigm shift in our global climate comes as a direct result of the sinful nature of mankind:
And GOD saw that the wickedness of man was great in the earth, and that every imagination of the thoughts of his heart was only evil continually. –Gen. 6:5

The end of all flesh is come before me; for the earth is filled with violence through them; and, behold, I will destroy them with the earth. –Gen. 6:13
The Lord also clearly proclaimed the manner in which His judgment was to be exacted upon the whole earth:
And, behold, I, even I, do bring a flood of waters upon the earth, to destroy all flesh, wherein is the breath of life, from under heaven; and every thing that is in the earth shall die. –Gen. 6:17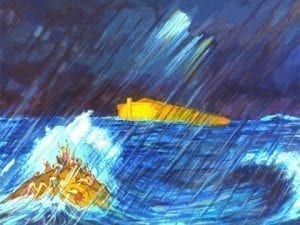 Following the destruction and reshaping of the entire world by water, including a significant change in the earth's atmosphere and climate, the Lord made a binding promise to Noah extending to all future generations:
And I will establish my covenant with you; neither shall all flesh be cut off any more by the waters of a flood; neither shall there any more be a flood to destroy the earth. –Gen. 9:11
Furthermore, the Lord placed a token5 in the sky, the rainbow, to seal His Covenant with Noah:
I do set my bow in the cloud, and it shall be for a token of a covenant between me and the earth." –Gen. 9:13
This covenant holds equal authority to that of the New Covenant by which the believer in Christ is "sealed unto the day of redemption" by the Holy Spirit (Eph. 1:11-14; 4:30).
God's Judgment and Global Climate
Following the Flood, there is no further mention anywhere in Scripture of any event that affects the global climate before the Judgments named in the Book of Revelation.
During the Great Tribulation period we are told that the earth will face numerous Judgments which will adversely effect our planetary environment. From the natural calamities that will befall the earth under the Sixth Seal Judgment (Rev. 6:12-17) to the destruction of all forms of life seen during the first four Trumpet Judgments (Rev. 8:6-12), these mark the next world-altering events that will reshape our planet and its climate.
These events will all culminate in the final series of Bowl Judgments:
The death of all sea life (Rev. 16:3)
The turning of all fresh water to blood (Rev. 16:4)
The scorching of mankind with fire (Rev. 16:8-9)
The drying up of the Euphrates River (Rev. 16:12)
The destruction of the islands and mountains worldwide (Rev. 16:17-21)
Now, THAT is 'global warming'!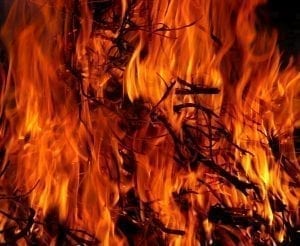 What purpose does all of this destruction serve?
It leaves the remainder of sinful, God-rejecting mankind no place to hide as the Battle of Armageddon approaches. When the Lord returns to the earth during His Second Coming (Rev. 19:11-21) accompanied by all of His saints from Heaven, the Christ-rejecting remnant will be fully exposed before Him. This is symbolic of our nature before Christ at all times, whether we acknowledge it or not.
Now, after the 1000 year period of Christ's reign on earth—commonly referred to as the Millennial Kingdom6, there will be yet more sin and rebellion upon the earth. This will be when the Lord will pronounce His final Judgment, known as the Great White Throne Judgment (Rev. 20:11-15) – the last judgment against sin.
Immediately following the Great White Throne Judgment, the Lord will 'dissolve' the existing Heavens and Earth with a 'fervent heat' (2 Pet. 3:9-13), and reshape them into a New Heaven and a New Earth (Rev. 21:1) fit for His saints.
This is completely consistent with the Person and Nature of God for we learn in both Deuteronomy 4:24 and Hebrews 12:29 that, among His many traits, "God is a Consuming Fire."
Conclusion
The place which Jesus promised to prepare in John 14:1-3 is finally revealed in Revelation chapter 21. It does not come to rest upon the present Earth or the Earth during the Millennial Kingdom, but upon the New Earth. Everything that the Lord has done to the Earth itself has been to glorify Himself, judge sin, and prepare a final and perfect Eternal Home for His saints.
The Earth and its climate are in His Hands. He is in control now and forever, and we need only to rest in His grace (Eph. 2:8-9).
In Christ's Love,
Dr. Jack L. Burton
—Heb. 11:1-3
End Notes
LEED, or Leadership in Energy and Environmental Design, is the most widely used green building rating system in the world. BD+C is a specific certification for LEED Professionals that applies to newly constructed buildings, or buildings that are going through a major renovation. https://new.usgbc.org
American Society of Heating Refrigeration and Air-Conditioning Engineers https://www.ashrae.org
The maintenance and/or regulation of temperature, pressure, humidity, and air quality in an enclosed space primarily for the comfort and health of the occupants. Environmental control measures are also used for protection of sensitive materials such as paper or other products that are subject to degradation through exposure to high levels of humidity, or which are sensitive to mold or fungus growth. Clean-room and ultra-fine filtration applications, such as those used in pharmaceutical, biological, and micro-technology environments are also methods of environmental control.
Unfortunately, 'Climate Change' is often understood to mean 'global warming' (or something equally detrimental) in our modern society. An excellent explanation of usage of this principle for public alarmism can be found in Chapter 6 of 'Lukewarming' by Patrick J. Michaels and Paul C. Knappenberger, Cato Institute, Washington D.C., © 2016. For those who like physics, a comprehensive technical study may be found at: http://hockeyschtick.blogspot.com/2014/02/why-earths-climate-is-self-regulating.html?m=1
Hebrew 'oth' – literally a 'sign' or 'banner'.
This period of time is mentioned specifically six times in Revelation chapter 20, and is clearly a period when the world will exist for the first time ever without the influence of Satan (Rev. 20:1-3).
Disclaimer: While to the author's knowledge all of the information cited in the referenced material related directly to the content of this article is correct and accurate, the author in no way endorses any of the cited references in their entirety – especially where the material contained therein is in direct contradiction with the Creation account given in the Word of God.