In reading Genesis, some people assume that Adam and Eve had only Cain and Abel. Then Cain kills Abel and there are only three people on the planet at this point, and yet Cain somehow worries someone will kill him and finds a wife! So this is taken as evidence of other human or humanoid groups on the planet not descended from Adam and Eve.
Some have taken their suppositions even farther to claim that various people groups such as Australian Aborigines and Native Americans are leftovers of these pre-Adamite humans. However, there are several reasons to believe this theory is in error.
The Bible does not tell us that only Adam, Eve, Cain, and Abel were living at the time of Abel's murder. They're just the only ones mentioned. We know Adam and Eve had many sons and daughters because the Bible tells us so (Genesis 5:4). Adam and Eve were specifically told to have many children to populate the planet, and they had perfect bodies, so no infertility.
Even if you claim the murder happened when Cain was only 18 or so, there's no way they would have had only two boys and no other children for all that time. Given that Seth was considered a replacement for Abel and was born when Adam was 130 (Genesis 5:3), the death of Abel was likely at least 100 years after creation and there could easily have been 500 or more people on the planet by then. Abel might have had sons and grandsons who could have come after Cain for killing him.
So the idea that there's only four people on the planet and then Cain kills Abel is nowhere found in the text. The other descendants of Adam and Eve simply aren't mentioned. Cain and Abel are only mentioned because they were important to the story.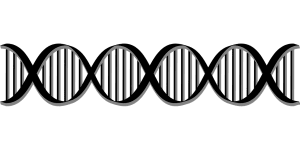 Genetics
As for claiming Aborigines, Native Americans, and so various other people groups do not descend from Adam and Eve, this violates both the Bible and science. There is no leg to stand on here. We know from genetics that all humans on the planet today descend from a single woman and share her mitochondrial DNA. All male humans descend from a single human father and bear his Y chromosome. So genetics specifically disproves this hypothesis of separate groups surviving today that share no ancestor with the rest of humanity.
China and Native Americans as an Example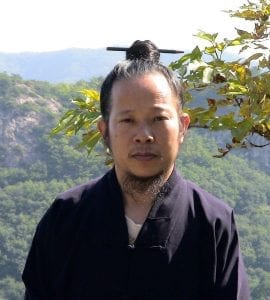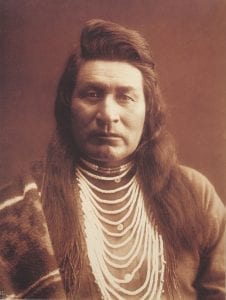 We know from genetics that Native Americans are closely related to eastern Asians and we know where various Asian groups came from. The Miao people of China, for example, record their descent from Gomer, a son of Japeth.
The Sinites came late to China and conquered the peoples who had migrated there earlier (shortly after Babel). The Sinites descend from Sinius, a son of Canaan, a son of Ham. The Sinai peninsula and Desert of Sin are named for them. The name for China also comes from the Sinites. Sin became Tchin as the language changed, eventually becoming China. We still see the linguistic connection in such names as the Sino-Japanese War or the Sino-Tibetan language family. In fact, the Chinese language is still called Sinitic by scholars.
So we can trace the Chinese back to the peoples dispersed from Babel and Native Americans back to the Chinese (among others). There is no evidence of separate ancestry. All peoples come from Adam and Eve, and then from Noah and his sons after the flood.
From a theological standpoint, not only does the Bible explicitly teach that all humans descend from Adam and Eve (Genesis 3:20 and others), but only descendants of Adam can be saved. Only Adam was created in the image of God and those of us who descend from him bear the image of God because of our descent from Adam. Christ came as the second Adam (I Cor. 15:21-23, I Cor. 15:45-49, Romans 5:12-14, Luke 3:23-38) to redeem His human kin from sin. Claiming some people groups are not descendants of Adam amounts to claiming they are soulless and cannot be saved. It's incredibly racist as well (and I do not throw that word around lightly).
There is simply no evidence for these claims of separate ancestry, whether Biblical or scientific, and the evidence specifically contradicts these claims. Humans arose from just a single family as the Bible tells us.
—
For further reading:
The Tower of Babel by Bodie Hodge
Searching for Adam, edited by Terry Mortenson
[Editor's note: For more information about the history of the "Pre-Adamic" alternate races idea see Creation Ministries International's excellent article on its origin and consequences.]